Whether it's a Monday morning or a mid-afternoon pick-me-up, few things beat a fresh cup of coffee. Regardless of whether you're a coffee connoisseur or just starting to venture into the world of coffee, Uptown Charlotte offers an abundance of local coffee shops to choose from.
These coffee shops provide the perfect spot to get some work done or catch up with a friend. Read on to learn about nine of the best coffee shops in the
Charlotte area.
Not Just Coffee
Since they first opened their doors in 2011,
Not Just Coffee
has become a favorite among Uptown Charlotte locals. This quaint coffee shop offers a full spectrum of brewing selections, from traditional pour-overs to finely executed espresso beverages. Whether you prefer a cortado or a cappuccino, you'll be impressed with the expertly made drinks and the top-notch customer service.
If coffee isn't your cup of tea, don't worry — there are plenty of other options! For example, consider ordering the matcha latte or the bhakti ginger chai. The welcoming, laid-back ambiance makes this the perfect spot to sit and read for a while or simply enjoy your morning cup of coffee. Before you know it, you might just become a regular here.
Central Coffee Co.
Start your morning with a cup of joe from
Central Coffee Co
. This locally owned and operated coffeehouse has become a neighborhood staple since it opened. The majority of coffees served here are of single-origin, enabling guests to experience the bean's full flavor and enjoy a distinct taste from any country of origin they choose.
If you're feeling hungry, grab a homemade pastry to go along with your drink. Central Coffee Company offers an assortment of flavorful pastries baked from scratch every morning, drawing inspiration from family recipes. Some of the most popular items include vegan zucchini bread and spinach and feta scones. Regardless of what you choose, you can look forward to tasty treats, delicious drinks, and friendly baristas here.
The Hobbyist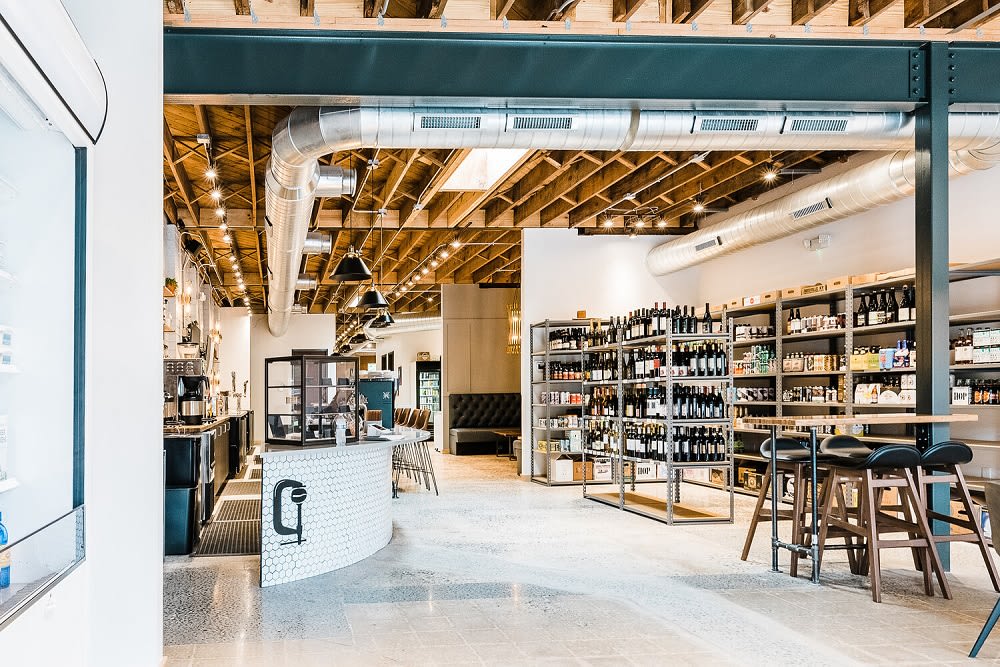 What's more refreshing than starting your weekend with a perfectly prepared latte?
The Hobbyist
is a great place to do just that. This local coffeehouse offers hand-crafted coffee and tea beverages as well as beer and wine if you're looking for a late-night spot.
Locally owned and operated, The Hobbyist serves as a popular community spot frequented by guests working remotely, grabbing coffee or breakfast in the morning, or swinging by for a glass of beer or wine in the evenings.
As a full-service coffee shop, it has built a reputation for its creative drinks and loose-leaf teas. Feeling adventurous? Try one of their creative latte flavors, including black walnut, lavender vanilla, pecan spice, or maple clove latte. The coffeehouse also showcases local North Carolina artisans who offer pastries, baked goods, desserts, and grab-and-go food items. Stop by on Fridays for weekly live music from 7:00 p.m. to close.
Undercurrent Coffee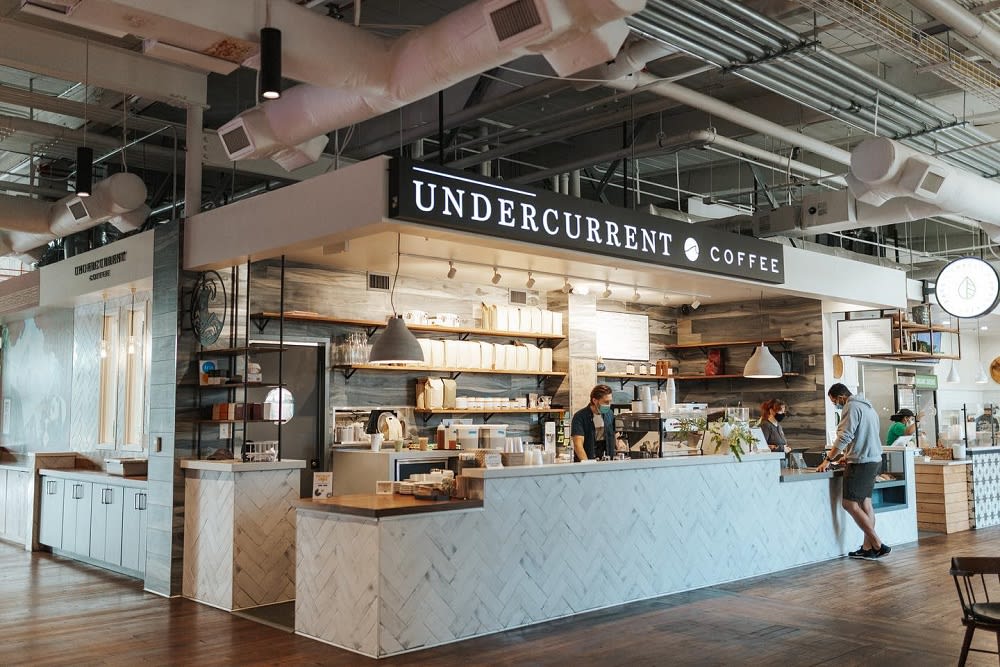 Experience a high-end cup of coffee at
Undercurrent Coffee
. This specialty cafe is located in the heart of Plaza Midwood and is known for their award-winning coffee and teas and locally sourced breakfast and lunch options. Since its opening, Undercurrent Coffee has served as a place to sit and relax, taste and explore. They offer a variety of unique coffees, which are roasted in the Ozarks by Onyx Coffee Lab. The menu includes drip coffee, pour-over coffees, cold brew, and loose leaf teas. Unique latte flavors include the golden milk latte and the chai latte. The interior of this coffee shop is stylish, clean, and laid-back. Guests can choose from indoor seating or, if the weather permits, opt to take their drink to the outdoor patio.
Coco and the Director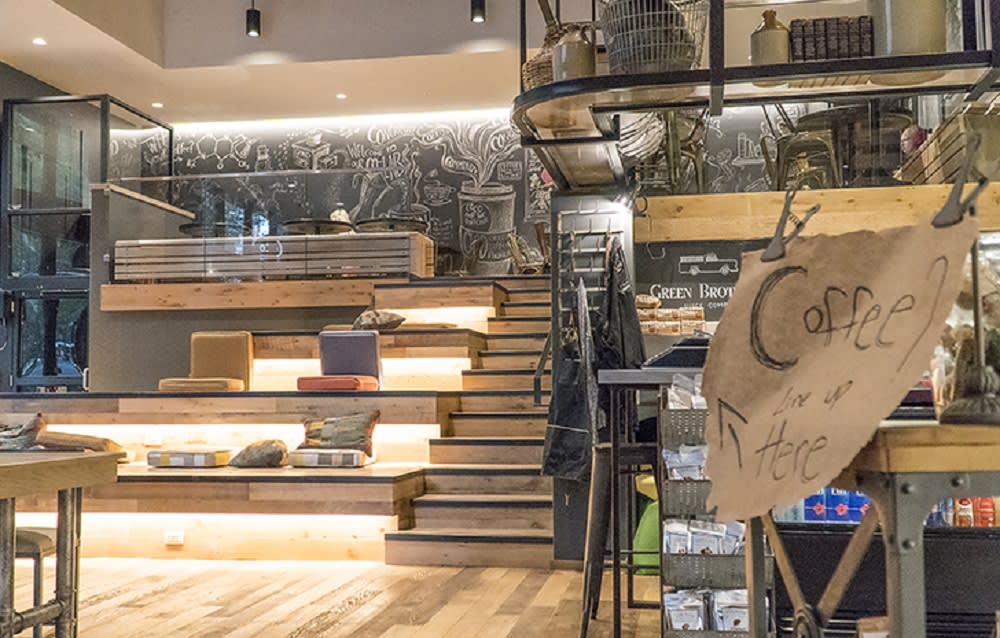 Stylish and upbeat are just a couple of words that describe this Charlotte coffee shop!
Coco and the Director
is a neighborhood coffee house and retail shop built around supporting community artisans and locally sourced products, proudly representing the very best of Charlotte. You can look forward to locally roasted coffee, freshly baked bread and pastries, and lunch on the go — just to name a few things.
Coco and the Director uses locally roasted, single-origin coffees with flavors from around the globe. Smoothies are available if you're looking for something extra refreshing! Ms. Coco is one of the most ordered smoothies — made with cold brew peanut butter, almond milk, chocolate whey protein, and cinnamon. To go along with your coffee, you might want to order something to eat, like the chocolate hazelnut croissant or a breakfast sandwich. Coco and the Director has become a popular meeting place for friends and colleagues to connect and exchange ideas.
Community Matters Cafe
Community Matters Cafe
knows a thing or two about giving back to the community. This spacious coffeehouse and cafe is an extension program of Charlotte Rescue Mission. Every dollar spent here will do some good for the community so that you can enjoy your cup of joe guilt-free. The expansive menu features plenty of exciting options to choose from, including signature drinks like the cinnamon bun mocha and the honey bee latte. Be sure to check out the seasonal drinks, which include a s'mores mocha and gingerbread latte.
Crema Espresso
While traveling to Europe might not be in the cards for you at the moment, you can still experience a European-style cafe at
Crema Espresso Bar and Cafe
. This Charlotte staple offers the best of a European bistro with a touch of Southern charm not to mention top-notch coffee drinks. All of the coffee and espresso drinks served here feature local Charlotte-area roasters who provide rich flavors worldwide and share the same commitment to using only the finest ingredients.
Crema is proud to offer a rotating selection of more than two dozen varieties of loose-leaf herbal teas for tea lovers, allowing you to find a flavor that suits your palate. To complement your drink, grab a bite to eat. The menu combines fresh, local and straightforward ingredients with strong Eastern European culinary traditions. Whether you're in the mood for a snack, meal, or dessert, you'll find something appealing here. The menu boasts award-winning crepes, pastries, and cakes, all of which incorporate familiar flavors with some European flair. Whether you're coming to relax and unwind or get your day started right with a delicious coffee and pastry, Crema has you covered!
Enderly Coffee Co.
Established in 2012,
Enderly Coffee Co
. is a family-owned coffee roaster and coffee shop based in Charlotte. Although they specialize in wholesale coffee, you won't want to miss their coffee shop. Enderly Coffee Co. is a great spot to sit by a window and prepare for a productive workday or read a book with its sunny interior. If you need recommendations on what drink to order, the talented and friendly baristas will be eager to give you suggestions. During the fall months, be sure to check out the fall spiced latte.
Artisan's Palate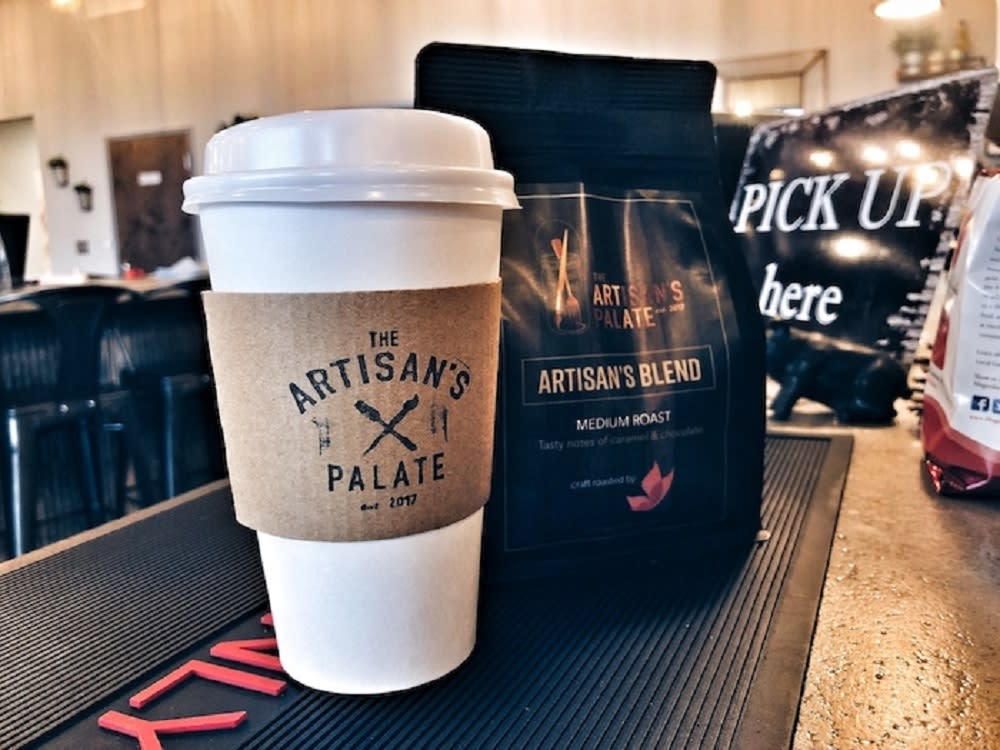 Since it first opened its doors in 2017,
Artisan's Palate
has grown to wear many hats — including restaurant, art gallery, coffee shop, and gathering space. It features a gallery where local artists showcase their work every month. In addition to serving as a creative hub for artists, Artisan's Palate is famous for its renowned coffee. They believe in sourcing ingredients locally, ethically, and seasonally and serve locally roasted coffee by Magnolia Coffee.
The menu features a variety of house-made syrups, including vanilla, chocolate, white chocolate, and caramel. There's also a handful of sugar-free options, including French vanilla, chocolate, and caramel. The different milk options enable guests to find something to suit their preferences. Opt for indoor dining or head outdoors to a peaceful, secret garden-like patio in the back. Whether you're stopping by for a coffee in the morning or a cocktail at night, you'll love all that this artistic shop has waiting for you.
If you're looking to explore Charlotte real estate,
contact The Eric Layne Group
today. Whether you're looking for a short-term rental or a forever home, Eric can walk you through the process from start to finish and help you find a place that's right for you. With years of experience in the real estate industry and deep knowledge of Charlotte homes for sale, Eric and his team can help you find a house that truly feels like home.