Deciding where to live in Charlotte might be a little overwhelming as the city contains about 200 incredible neighborhoods. Let's get to know some of the highest-rated neighborhoods in Charlotte and see what they have to offer.
Dilworth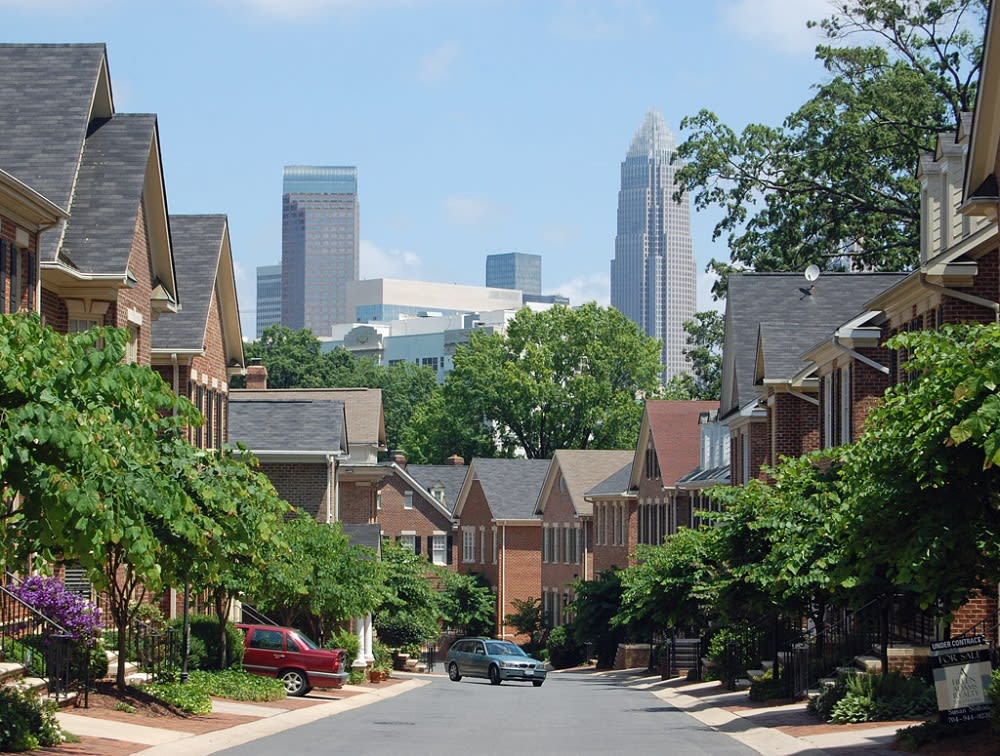 Each of the many boroughs of Charlotte, North Carolina have their distinct characteristics, and Dilworth is no exception. Considered to be Charlotte's original suburb, Dilworth is on the
National Register of Historic Places
and is known for being one of the most visited neighborhoods in the city. This centuries-old area was built on the economic growth brought about by the introduction of the streetcar, making Dilworth Charlotte's first Streetcar Suburb. Dilworth is known for historic, tree-lined streets and consists of luxury apartments and bungalows. Dilworth's main drag is East Boulevard, a street filled with local shops and a wide variety of cuisine ranging from American to Mediterranean-style.
As one of the best places to live in North Carolina, Dilworth is a tight-knit community of about 10,000 people. While most residents rent their homes, Dilworth real estate is a somewhat competitive market as
35% of its homes sold for over asking price
at the end of last year. Imagine yourself living in one of Dilworth's urban historic houses, just a short walk from several locally-owned businesses. Be careful — if you imagine for too long, you might miss out on your dream home as Dilworth real estate only stays on the market for an average of 37 days.
Dilworth is a fantastic neighborhood for families. One of its biggest attractions is
Freedom Park
, a nearly 100-acre beautiful stretch of land with a seven-acre lake located between Dilworth and another highly sought-after neighborhood, Myers Park.
Myers Park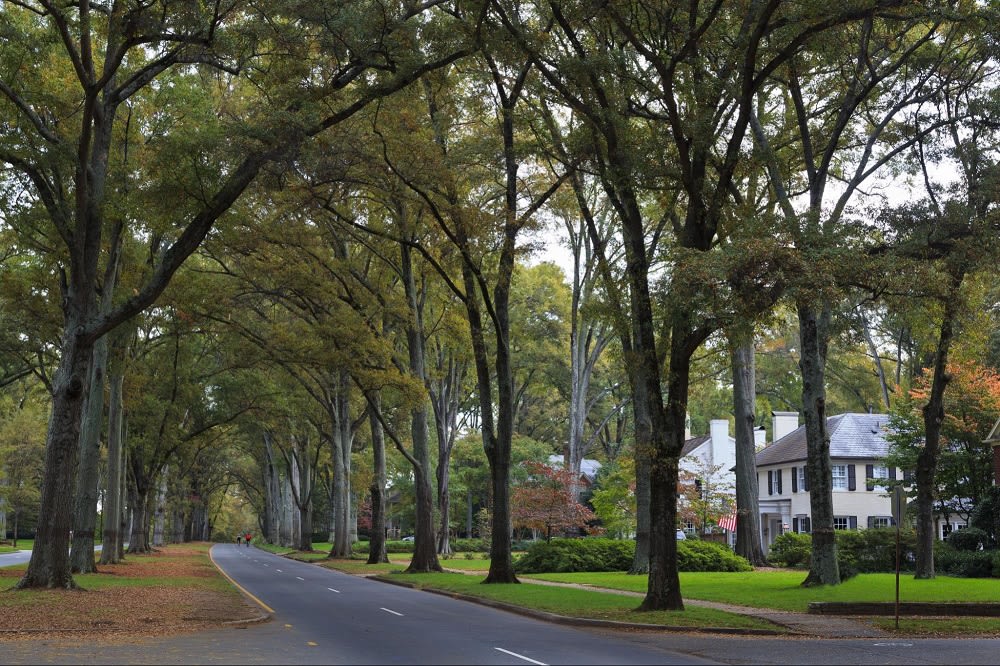 While Dilworth is known for its historic urban feel, Myers Park takes that vintage aesthetic into the suburbs. It is known as one of the most affluent areas in Charlotte. Last year, Myers Park single-family homes sold at a
median price of $1.1 million
, and about 30% of homes sold for more than the asking price. This suburb is well-known for its picturesque streets, lined with mansions and shaded with an elegant covering of trees.
Named for local farmer John Springs Myers, Myers Park was planned with elegance in mind. Today, the area is home to some of the wealthiest residents of North Carolina, as it was back when city architects initially developed the land. Like Dilworth, Myers Park is also on the
National Register of Historic Places
, and many Myers Park homes are products of the building boom of the 1920s. The most popular architectural style in the town is
Colonial Revival
, with other homes built in a bungalow style. Some of the most elegant homes in the area were products of the 1920s
Tudor Revival
.
Myers Park is neighbors with Southpark, another upscale neighborhood. Southpark is home to one of the largest business districts in town, including a massive shopping mall that draws in a great deal of local business. Southpark is also a short distance from all the excitement of Uptown Charlotte.


There's plenty to do in Myers Park, from enjoying the outdoors in Freedom Park to visiting the beautiful gardens of
The Duke Mansion
, a Bed & Breakfast located in a building that's over 100 years old. Residents don't live far from
Discovery Place Nature
, an interactive museum that encourages visitors to embrace science and learn about the natural world. Just east of Myers Park is Eastover, another charming neighborhood and home to North Carolina's first art museum, the
Mint Museum Randolph
. This museum houses one of the most extensive art collections in the southeast United States. Attractions like these make Myers Park one of the best places to live in North Carolina, especially for families residing in Myers Park homes.
Elizabeth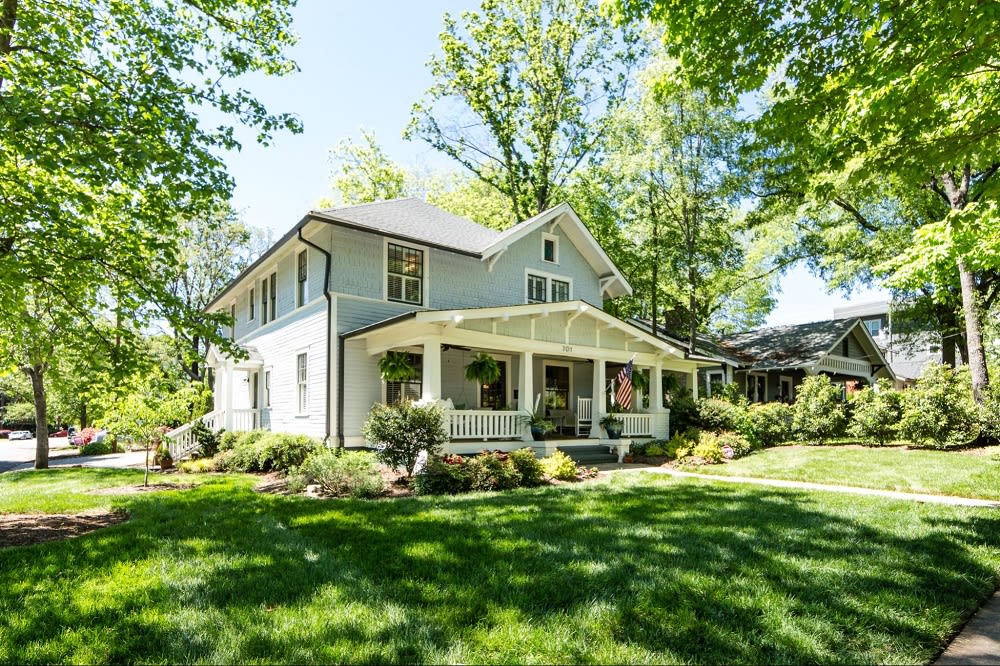 With a population of just
a little over 5,000
, Elizabeth is one of the coziest neighborhoods in Charlotte. This quaint area is packed with history and charm, and it is home to
Independence Park
, Charlotte's first public park. Independence Park was also one of the first American city parks to be named a historic landmark. Unlike the active and sports-friendly Freedom Park in Dilworth and Myers Park, Independence Park epitomizes the laid-back charm of Elizabeth with its winding paths and peaceful rose garden.
The demand for Elizabeth's new homes is somewhat competitive, with homes staying on the market for
an average of 44 days
. This suburb is ideal for its proximity to Charlotte's bustling Uptown, which means the heart of the city is only a few minutes away. Elizabeth is known for its cultural scene as well. It is the perfect destination for a Friday night out with friends and family. While you stroll down the main street,
check out charming eateries like Lupie's Cafe
, known for its incredible comfort food. Afterward, head
over to Elizabeth Creamery
, local ice cream and frozen yogurt shop.
Buyers looking to live in this walkable neighborhood filled with one-of-a-kind dining spots can choose between Elizabeth's new homes and luxury real estate that has been standing for decades. Although Elizabeth is known for its history, you may find that new homes have just as much charm and luxury as the area's more classic structures.


If you're looking to move to Charlotte, North Carolina, there's bound to be the perfect neighborhood for you. Contact
trusted local agent Eric Layne
and start your search for the ideal Charlotte home today.